From the USA since 1990

A world leader in culinary tools industry, Microplane has revolutionized the way you grate and zest your ingredients. The family-owned business has crafted more than 40 kitchen tools with sharpness that cannot be compared to competitors.
The secret behind the sharp blades lies in the use of photo-etching, a chemical process that defines and sharpens edges.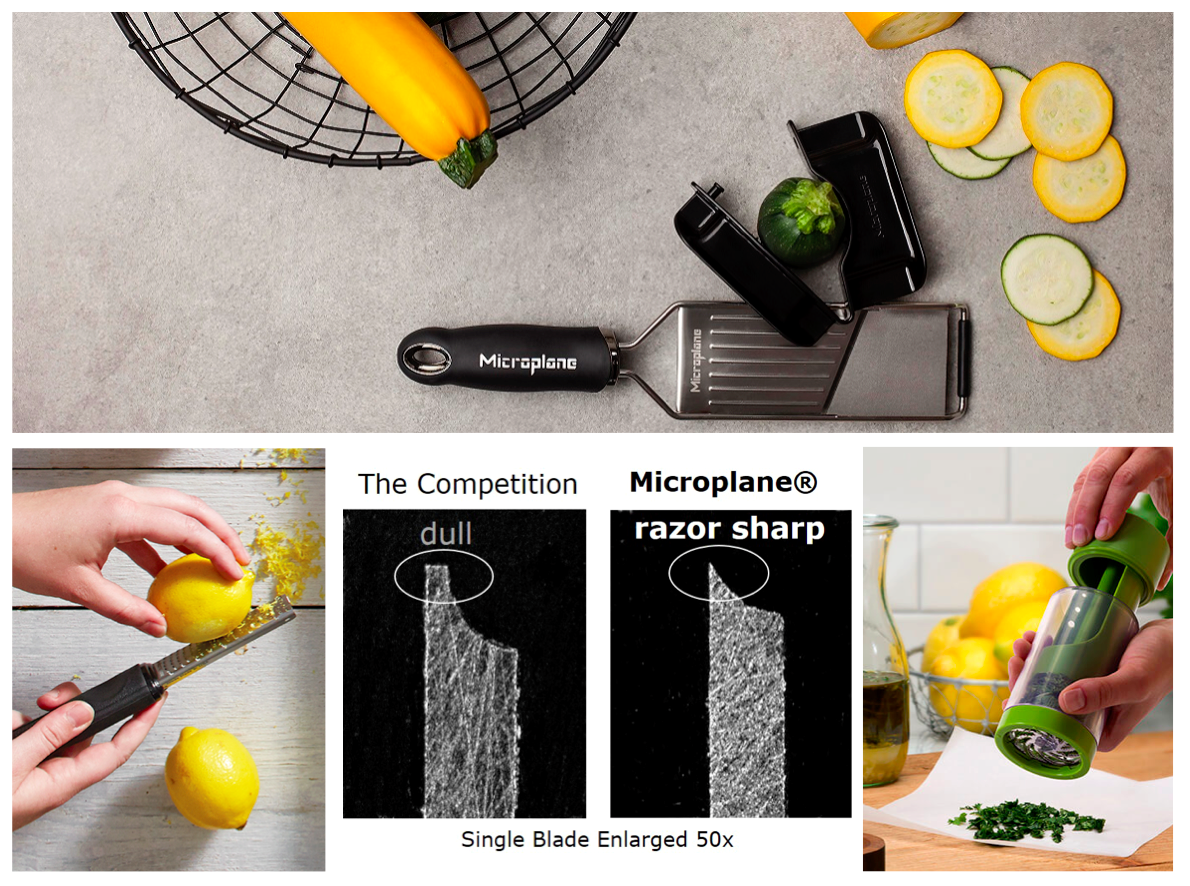 *See more of Microplane in store